SCG: Your expert for:
Lean Management
Lean Manufacturing
Lean Administration
Interim Management
Project Management
Process optimization
Training and Coaching
Reorganization and restructuring
Stamm Consulting Group (SCG) is an international management consulting group dedicated to business restructuring and interim management for both established international corporate and small-medium enterprise customers who need to optimize performance, undertake change processes and establish competitive best-practices that will help these to grow their companies internationally and meet new market demands. Since 2004, we help customers to cut down costs, streamline industrial processes, set-up continuous improvement programs focused on performance and successfully achieve their turn-around goals.
SCG also supports a wide variety of management projects, including M&As and restructuring and re-organization of family-owned businesses.
Who we are
Meet the SCG Team
SCG is comprised by highly experienced and multicultural professionals which offer both in-depth expertise and strong project management abilities.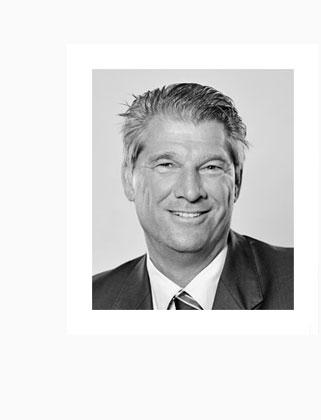 GERHARD STAMM
President and Managing Director of the Stamm Consulting Group (SCG),
Degree in Electrical Engineering, specializing in automation techniques
Master in Business Administration, (M.B.A.), Six Sigma Green Belt
Languages: German, mother tongue, Spanish and English fluent written and spoken
Interim manager and senior consultant with domestic and worldwide experience in creating, expanding, reorganizing and restructuring production companies.
Extensive experience in international projects, including reorganization and crisis management of companies. Strong technical and finance knowledge. Expert in manufacturing, assembly and service techniques in the automotive industry.
Experience and expertise in claim management, trouble-shooting, Six-Sigma processes (DMAIC), Lean Management Philosophy PDCA and active stakeholder management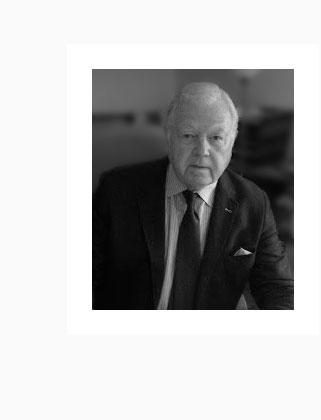 KARL BÖHLE
Karl has worked for Stamm Consulting Group since 2009
German degree in business administration (Diplom-Kaufmann) and internal auditor
Languages: German, mother tongue, Spanish and English fluent written and spoken
Karl worked for several international companies mainly Tier 1 suppliers in different countries as Managing Director and member of the board.
His consulting work is focused on Finance and Administration Claim Management and especially on Merger and Acquisitions Projects. Furthermore, he has deep knowledge about shut-down of facilities, relocation of companies and products, and in the implementation of cost cutting programs.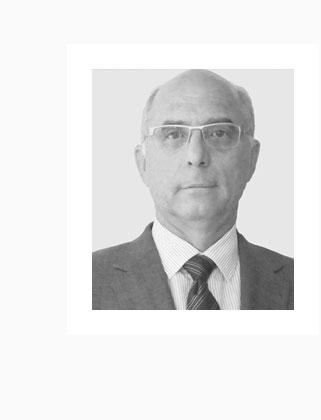 CARLOS JENTSCH
Carlos has worked for Stamm Consulting Group since 2012
Degrees in Business Administration and in Industrial Engineering, Masters in Business Administration in the EU and in Business Administration and Marketing. Audit 6.3 and ISO 9001. Six Sigma Black Belt
Languages: Spanish, German mother tongue, English fluent written and spoken
Carlos is specialized in Operations, Marketing & Sales Management and Company & Market Development. Deep knowledge with solid experience in administration, finance and human resources and B2B and B2C Marketing. Highly developed skills in Lean management, Project management and Quality management.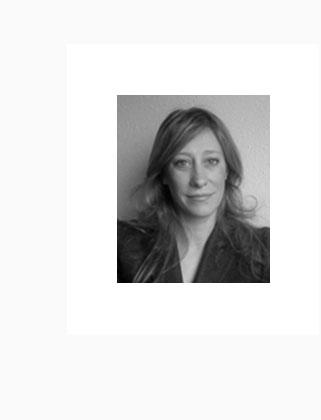 EVA MATEOS
Eva has worked for Stamm Consulting Group in Barcelone since 2008
Degree in psychology / Master in Human Resources Management
Languages: Spanish, mother tongue, English fluent written and spoken
Her consulting work covered all HR Management tasks such as job description, job validation, training and remuneration concepts, contracting, negotiations with work council during closing and downsizing companies. Safety, Health and Environment. In addition, deep understanding on how to implement Lean Administration tools and wide experience with data protection.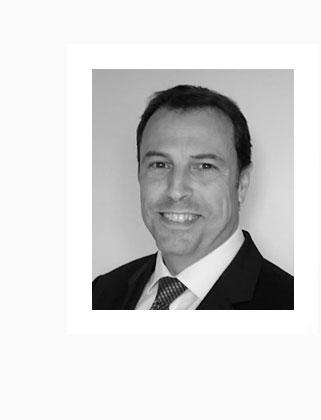 CARLES VILA
Carles has worked as Senior Consultant for Stamm Consulting Group since 2014
Expert in Industrial Electronics, with degrees in Industrial Engineering and Business Administration
Languages: Spanish and Catalan, mother tongue, English fluent written and spoken
Project manager in Spain and abroad, with extensive experience in the implementation of new processes and procedures for continuous improvement and total quality QOS for optimization of results. Great expertise in Life Cycle Costs in manufacturing companies, mainly in the automotive sector, logistics and the iron and steel industry.
Experience and expertise in leading multidisciplinary teams, in the disclosure and implementation of the Lean philosophy from a global business perspective, in the use of tools IT (Enterprise Resource Planning) in production or administrative environments and in the analysis of the results.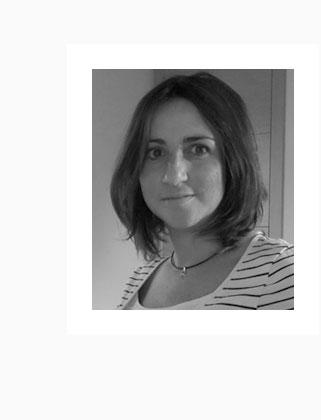 DACIANA ILE
Daciana has worked for Stamm Consulting Group since 2015
Degree in Applied Physics, Diploma of Advanced Studies in Materials Science, Lean Manufacturing
Languages: Rumanian mother tongue, Spanish and English fluent written and spoken
Her consulting work focuses on the effectiveness and efficiency of all processes along the value added chain, especially in automotive suppliers. She is Lean Manufacture expert, focused on the implementation of the Lean methodology and production systems, (5S, OEE, VSM, TPM, KAIZEN) with long experience to lead workshops and to monitor PDCA cycles to improve productivity and to reduce costs. Furthermore, experience in Change- and Quality Management.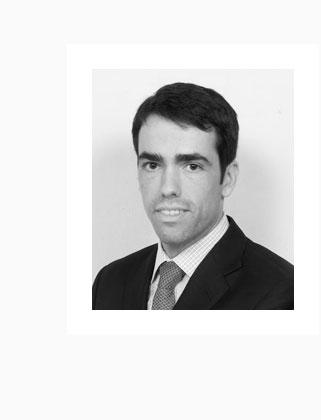 JAVIER GIRON
Javier has worked for Stamm Consulting Group since 2014
Master of Science, Industrial Engineering, Six Sigma Black Belt
Languages: Spanish, mother tongue, English and German, fluent written and spoken
Manufacturing Senior Expert. Specialty in lean transformations and process improvements across industries, including Steel, Mining, Chemicals, Petrochemicals, Automotive, Consumer goods, Retail and Insurance. Program design, diagnostic, implementation and capability building Projects conducted in Europe, Asia, Southern Africa, South America, Middle East.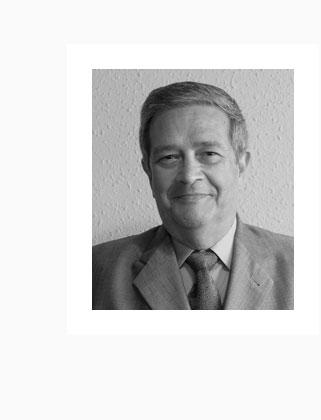 CARLOS ALBERTO VIEGAS
Carlos is working as technical consultant for Stamm Consulting Group
Electromechanical Engineer, specialized in machinery techniques, manufacturing, quality control and management control.
Languages: Spanish, mother tongue, English and German, fluent written and spoken, Italian and Portuguese, intermediate level
Carlos is a Senior consultant with experience in Spain and at international level in the coordination of new projects in the technical project phases as well as in the control of the economic objectives (target control). Sales engineer for machinery and optical equipment and experienced in the development of new client/supplier networks.
He has worked abroad for many years (Argentina, Spain, Germany, Brazil) and knows the realities and mentalities of different cultures. He has a creative mind in line with the philosophy of Stamm Consulting Group and worked in various management positions in the automotive industry and subsidiaries.
What we do
Stamm Consulting Group (SCG) is an all-terrain operations management team. SCG's main activities consist in analyzing, designing, leading and coaching the implementation of operational improvement projects for customers in Spain, Latin America and Europe.
SCG offers its industrial customers full scope management support such as:
Trouble-shooting · Analysis · Six-sigma processes (DMAIC) · Lean PDCA · Active stakeholder management · Management Projects · Quality Management
SCG brings experience and expertise to:
Business Restructuring
Profitability Improvements
Turn-around Management
Relocation of products and processes
Facility close-downs
Strategy and Process Consultancy
Implementation of lean management tools
Optimization of added-value chain processes
TPS (Total Production System) Implementation
What sectors do we serve
Stamm Consulting Group brings its wide experience across several industry sectors, including:
Construction of machinery and installations
Electronics / Electrical Engineering
Automobile industry (OEM) and automotive supplier (Tier 1,2 and 3)
Logistic companies
Chemicals, Retails, Medicine and Pharmaceutical industry
What internal customer departments do we support
Stamm Consulting Group (SCG) supports a wide variety of internal customer teams that are actively contributing to the company value chain.
SCG provides valuable insights and experience to departments such as:
Production
Planning
Methods & Processes
Quality
Logistics (inbound/outbound)
Operational Maintenance (Systems & Infrastructure)
Administration & finance
Human Resources
Training & Coaching
Purchasing & Supplier Management
What do we bring to our customers
Stamm Consulting Group (SCG) brings to its customers valuable insights, experience, expertise and above all pragmatic and accountable execution. We partner with our customer teams and endow these with the tools and know-how that will lead to success and a renewed mindset of continuous improvement. We work with senior management to materialize their strategic visions into new operational realities.
Our goal is to improve overall operational performance, to increase the competitiveness of our customers, to meet and exceed global demands and sustainably evolve towards excellence.
Propelling Small-Medium Size Company Competitiveness
Stamm Consulting has a wide experience in working with SME and family-owned companies. SCG brings valuable insights to many of these companies and helps them to raise their operational performance with tailored lean-management methodologies and best-practices, usually used at larger global companies.
Our Customers
Stamm Consulting Group (SCG) has customers throughout Europe and Latin America.
Our customers include OEMs such as Audi and Seat, as well as a lot of different suppliers in the automotive and other sector, such as Miba (Sintermetal), Leoni Furas, Megatech, Thyssen Krupp, Webasto, Trumpf Ibérica, Kunow Electronic, Linde Material Handling, Bombardier, Alte Technologies, Euroports, Barça Fashion Store, among others.
SCG Projects are performed worldwide:
Spain, Germany, Switzerland, Czech Republic, The Netherlands, United Kingdom, Sweden, Argentina, Mexico and Venezuela.
Our Partners
Stamm Consulting Group (SCG) has a network of partners that bring sector-specific insights and solutions.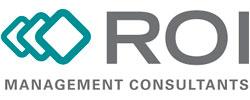 ROI Management Consultants (Germany)
www.roi.de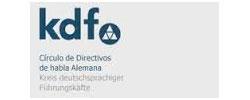 Kreis deutschsprachiger Führungskräfte
Circle of Germanspeaking Managers (Germany / Spain)
www.kdf.es